The Role of Investment Projects in the Development of The Country's Economy
Keywords:
investments, rating agencies, investment activity, international rating methodology, economic freedom index, business conduct index
Abstract
The article analyzes investment projects and provides practical recommendations for the development of the country's economy.
References
Speech by the President of the Republic of Uzbekistan Shavkat Mirziyoyev at the 75th session of the UN General Assembly "Narodnoye Slovo" newspaper. September 23, 2020.
Fatkhullina A.A. Business activity as a multilevel category // Actual problems of economics and law. 2014. No. 1 (29). 166-172. p.
Borisova B.P., Kachubeya I.V. Pod nauchnoy redaksiey "Etyudiy v duxe postmoderna" sbornik stetey pod v forme monografii Moskva. Berlin 2016 g.
Strategicheskoe razvitie malago biznesa i formiy podderjki individualnogo predprinimatelstva [Elktronniy resurs]: monografiya. – Nijniy Novogorod: NOO "Professionalnaya nauka", 2018. – Rejim dostupa: http: // scipro. Ru / Conf / monographbusiness.
Dzhumaev N. X, Deputy of the Legislative Chamber of the Oliy Majlis, Doctor of Economics, Professor. "Why does Uzbekistan occupy a place in international ratings?" The newspaper "Narodnoye Slovo". June 4, 2020
Data of the State Committee on Statistics of the Republic of Uzbekistan.
Data of the Central Bank of the Republic of Uzbekistan.
Wang H., Liang P., Li H., Yang R. "Financing Sources, R&D Investment and Enterprise Risk" // Procedia Computer Science 91 ( 2016 ) 122 – 130 p. https://www.sciencedirect.com/science/article/pii/S1877050916312303;
https://dlib.eastview.com/browse/doc/34896577;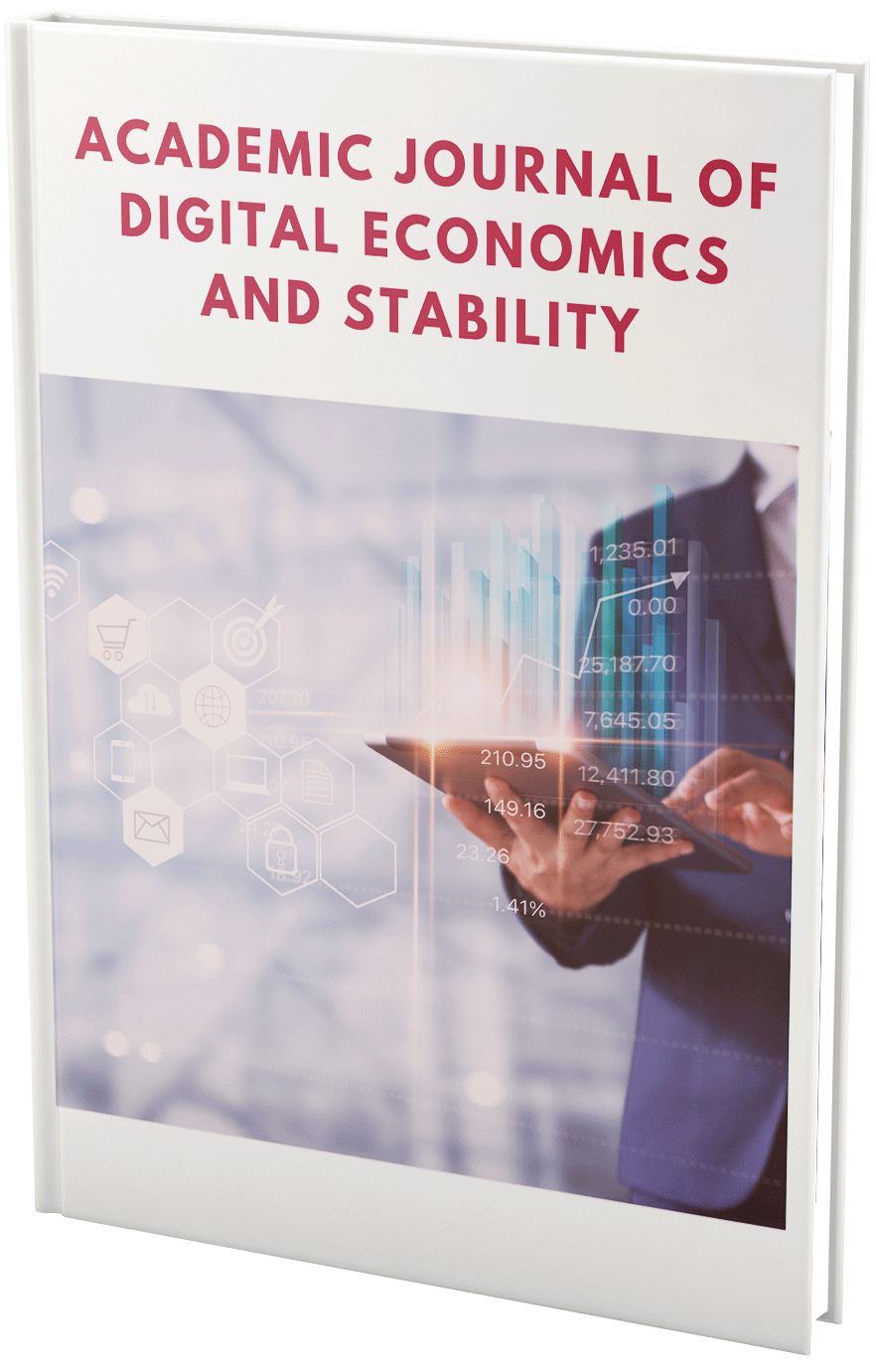 Downloads
License
Copyright (c) 2021 Norov Akmal Ruzmamatovich, Nazarova Vazira Xamidovna, Nematulloyev Suxrob Sobirovich, Hatamov Azizbek Tuychi ug'li, Azimov Rustam Ravshan o'g'li
This work is licensed under a Creative Commons Attribution 4.0 International License.