Mechanisms for the development of commercial banks through innovative technologies
Keywords:
digital economy, banking system, electronic money circulation, payment systems, banking, customer, remote servicing, innovation, supervision, international practice
Abstract
The article analyzes the activities of commercial banks and provides practical suggestions for their development through innovative technologies.
References
Sh. Mirzieyov "The results of social development of the country in 2016 and the most important directions of the economic doctrine for 2017 " dedicated lecture. People's Choice, January 16, 2017. № 11 (6705);
Faulkender, Michael W. W. and WANG, Rong. Corporate Financial Policy and the Value of Cash. (2006). Journal of Finance. 61, (4), 1957-1990. 3. Miguel Ferreiraва Pedro MatosArticle in Journal of Financial Economics 88(3):499-533 February 2008 with 323 Reads;
Wang H., Liang P., Li H., Yang R. "Financing Sources, R&D Investment and Enterprise Risk" // Procedia Computer Science 91 ( 2016 ) 122 – 130 p. https://www.sciencedirect.com/science/article/pii/S1877050916312303;
T. Mazurina. Bank investment lending: Current state, problems and development prospects // Money and credit. –Moscow, 2013 -№4 – 33 p;
I. Yudina. Banking system in developing economies: experience of formation, development and crises. Monograph.–М.: INFRA-М, 2013;
I. Karimov "Problems of introduction of market mechanisms of investment financing in the conditions of economic integration". Abstract of the dissertation for the degree of Doctor of Economics. Tashkent – 2007. 7-10 p.;
(Resolution 2018) "On measures to further improve the field of information technology and communications";
(Resolution 2018) "On measures to develop the digital economy in the Republic of Uzbekistan";
(Resolution 2018) Resolution PQ-3620 "On additional measures to increase the popularity of banking services";
(Resolution 2018) Resolution PQ-3945 "On measures to develop the national payment system";
https://dlib.eastview.com/browse/doc/34896577;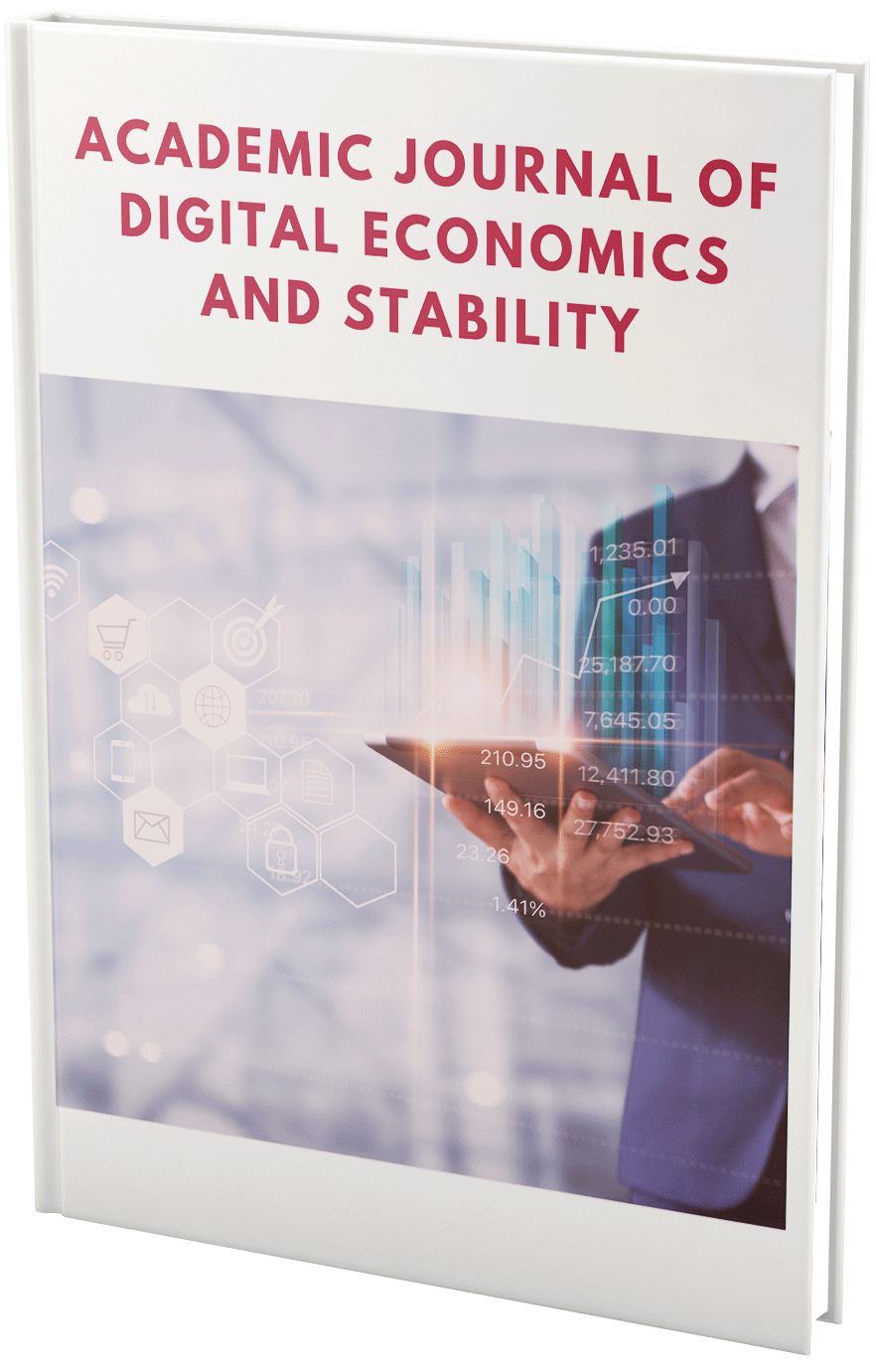 Downloads
License
Copyright (c) 2021 Bauyetdinov Majit Janizaqovich, Norov Akmal Ruzmamatovich, Haydarov O'ral Axmadovich, Norova Nozima Nabiyevna, G'iyesiddinov Sayfuddin Sirojiddinovich
This work is licensed under a Creative Commons Attribution 4.0 International License.